Our treehouses in our treehotel of the Wood Hermitage:
The little tree house
(1 person)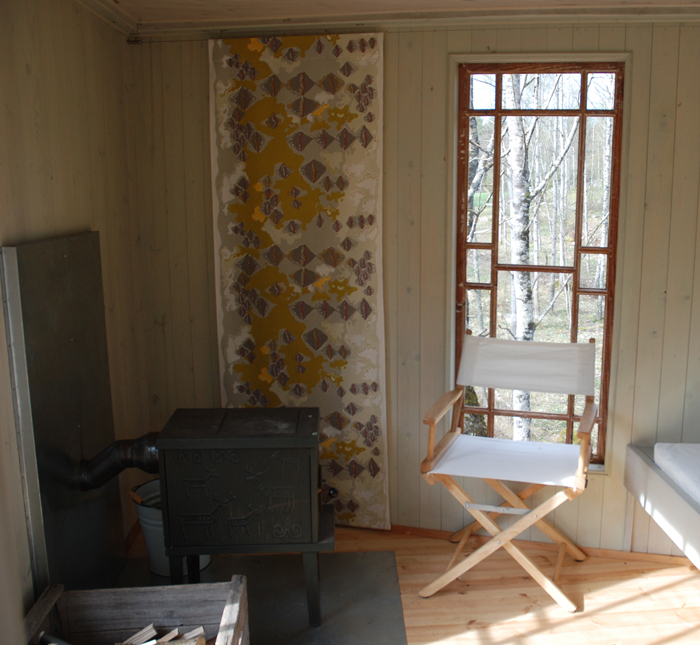 Despite its plank walls and tar paper roof, most people are charmed by the little tree house and its simplicity. Anchored in two sturdy aspens it offers a magnificent view of a small dale and the swan lake. The hut is the brightest and smallest house of them all. Are you perhaps suffering from writer's block? You'll rekindle your inspiration here. Be prepared that the house may sway and croak when the wind grabs hold of the tree crowns. The bed in the little treehouse is a little smaller than average.
The air castle
(2 persons)
This cozy romantic treehouse was built 2010 as many of our guest requested a treehouse for two persons. A spiral staircase that grows out from the pine tree leads you up to the veranda. Another little ladder brings you even up higher – to a gazebo on the roof the treehouse. Another platform around a pine tree can be reached by a suspension bridge. The room itself is rather small with and with a 160cm double bed and a view over both forest and pastures. This hut is not safe and suitable for kids!
 from the aircastle guestbook:
2 of our most glorious nights and days we´ve ever had. We´ve been dreaming and imagining our air castle for 6 months but no imagining did it justice. We love it.

We spent 5 days of our honeymoon here and it was awesome. Ulrika, Håkan and Tula never felt like strangers, but like people you always knew and just hadn´t seen in a long time. We met people from Sweden, France, Switzerland and the US and everyone was really kind. We learned a lot in those few days. Thanks for everything! PS: The owls are not what they seem //Sabrina & Dominic
Our "family tree"
This treehouse can be booked in two sections separately: the big (4p) & the small raven nest (2 persons)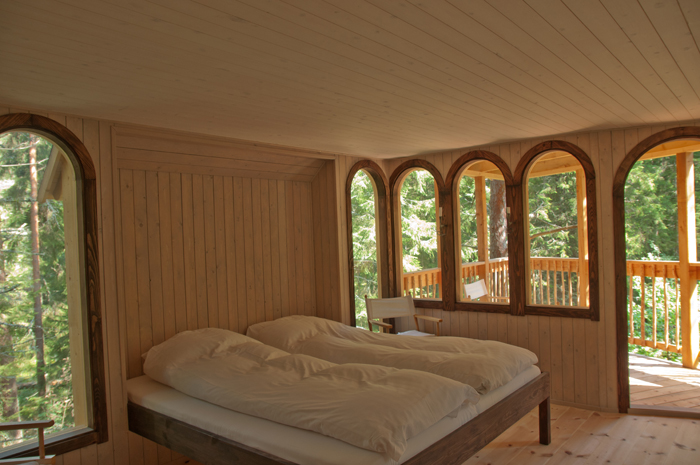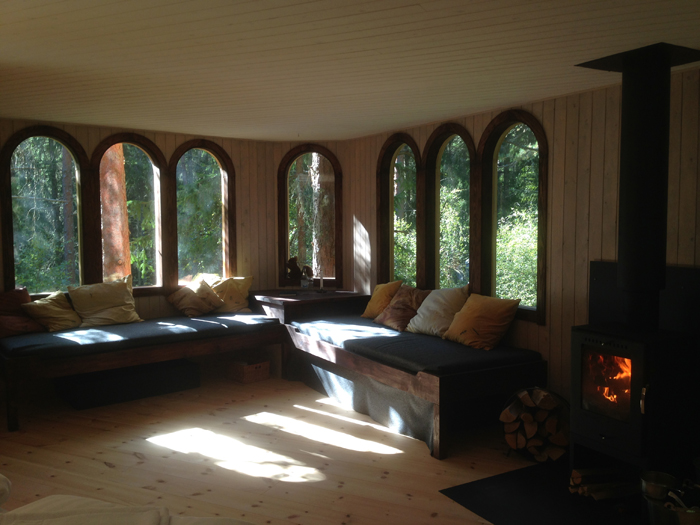 This is our "family tree" :)
As the aircastle is not suitable for kids we 2014 built this treehouse where you can stay with your kids or grandchildren: the raven nest, anchored in ten pines.
Stairs and a footbridge leads you up to the big raven nest: A huge room (for being a treehouse) with ten sacral windows looking out over the forest, with a big double bed (180cm) and two couches that can be converted to beds. From the balcony you can view the little pond and the woods.

Halfway up you pass by the little raven nest which is small room with one bed and a couch that can be converted to a smaller bed and a little desktop with a view into the forest. A pine tree is growing right through the house. A Perfect extra room for the big family or maybe grandma…

from the raven nest guestbook: What a privilege to stay in the new tree house. Urnatur has once again hooked its magic on our family-in this endless summer 07`14. Thank you. Our stay in the trees felt like a Tolkienesque childhood dream rolled into a lifelong yearning for the outdoors. //family Wright