2019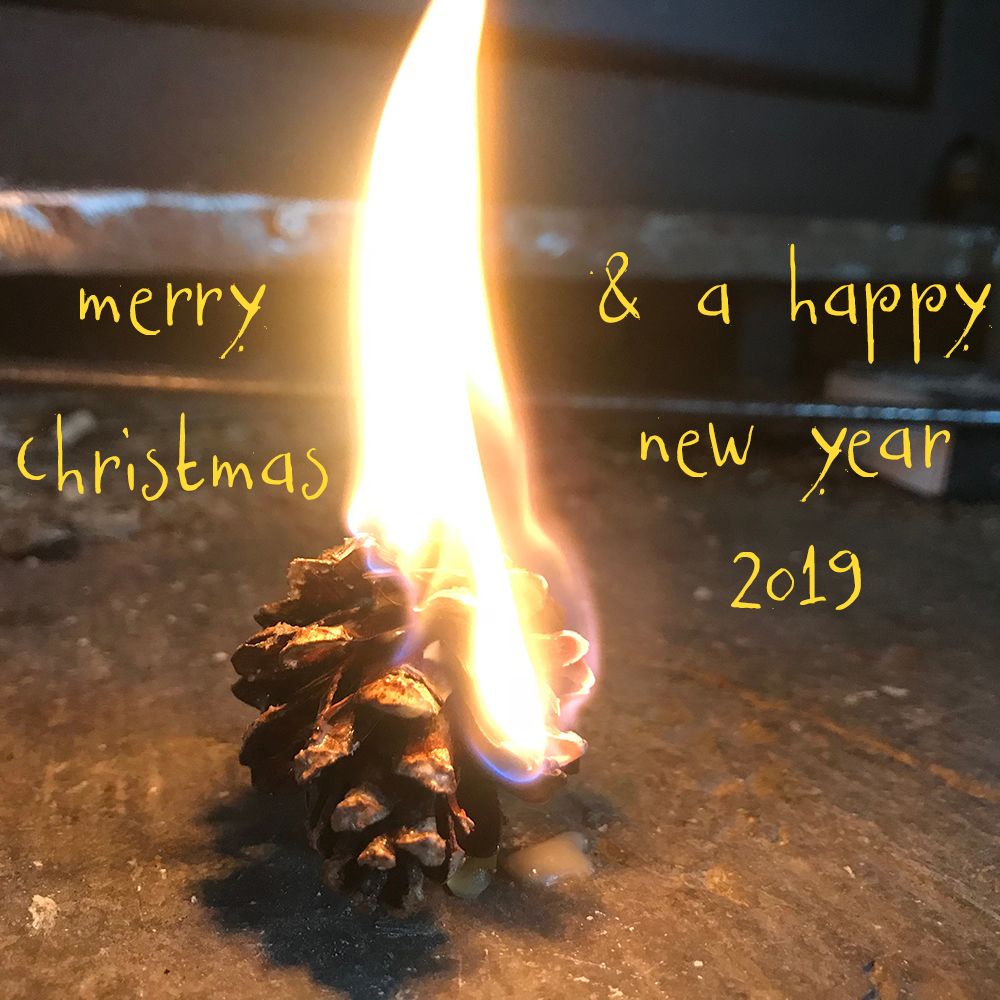 This little pine cone fire starter is symbolic for 2019 and our future:
Don't give up hope – see the light- but especially:




DO something. Make a change!



Take care of our nature and nature will take care of us!
because: You are nature
Here at Urnatur we make a lot of fires. And we have a lot of rests of candles from the huts. Actually we have a special recycle bin just for candles. With just pinecones and the stearin you can easily make excellent fire starters. Best time to do so is in the summer when the pinecones are open and dry and you are annoyed because they hurt your feet when you walk barefoot on them. So instead of just being annoyed collect them and make some fire starters.
But it is not too late to make them now unless the snow hasn't already covered the forest floor. You can pick them and place them at a warm place. Within a couple of days they will open up again and when they are all open and dry you dip them into the melted stearin and thats´s all.
They burn really well and look very nice.
Here you can see the pine cones before and after they open up.
Melt the stearin in a tin in a pot with hot water on the stove. As you can see I filled up the rest of the pot with "things" so the tin wouldn´t tip over. When all stearin has melted just put the cones into the stearin and fish them up again with a fork. Hold them upside down for a little while until all the excess stearin has run out. Place them on a newspaper, give them another shake and then let them "dry". The excess stearin on the newspaper you can put back into the bin later and melt again. Be on a newspaper for the whole procedure so you don't make a big mess. When the stearin gets colder the layer on the pine cone gets thicker and it doesn't look as nice. If so put the bin back into the hot water to heat it up again.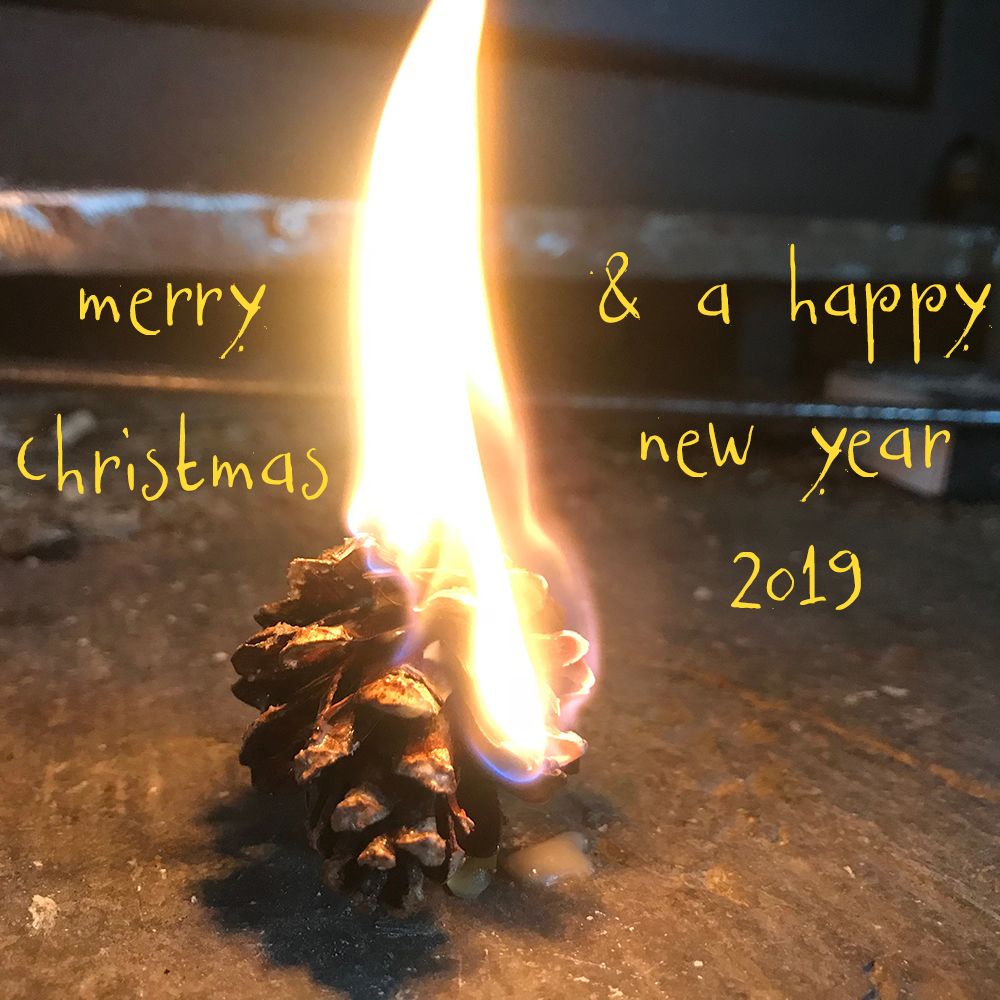 …and here they are our pine-cone fire starters :)
Our wish for 2019
is that it will be Happy New Year – and a year of great changes.
Today is the 24th of December and we should have been active selling ourselves before Christmas – but we haven´t.
Well, We really had a hard time to do so in a time like this. You know what I am talking about: climate change and loss of biodiversity. On top of it we now in Sweden just got a new nightmare budget concerning nature conservation. The political situation is to the opposite both in Sweden and most other countries. Unbelievable that climate change and the loss of biodiversity is not the one and only thing we care about right now in all parties in a rich country like Sweden right now. Instead the new budget has withdrawn 2 billion SEK for nature conservation and we are continuing to cut down the last old growth and nature forests in Sweden.
… And we just keep on living our life, consuming, traveling, cutting down our forest …
15 year old Greta Thunberg is our great idol and she really puts this insane situation into her own words.
If you haven't heard her speech or never heard of Greta look at her recent Ted-talk: