Badhuset
Bath House holds, among other things, a sauna, which in turn provides heat and hot water for two generous washrooms. As in the Japanese bath houses you use pallet, washcloth and buckets of hot water. There are also three solar heated showers …
The bath house is built in standing timber as old stave churches but with a tin roof and modern solar cells that drives the water pump and solar shower.
Outside there are two wood fired hot tubs – here one can philosophize until late into the night under the gazing stars. The hot tubs are for group bookings (as conferences) only.
There are also two urine separated toilets and a utility room.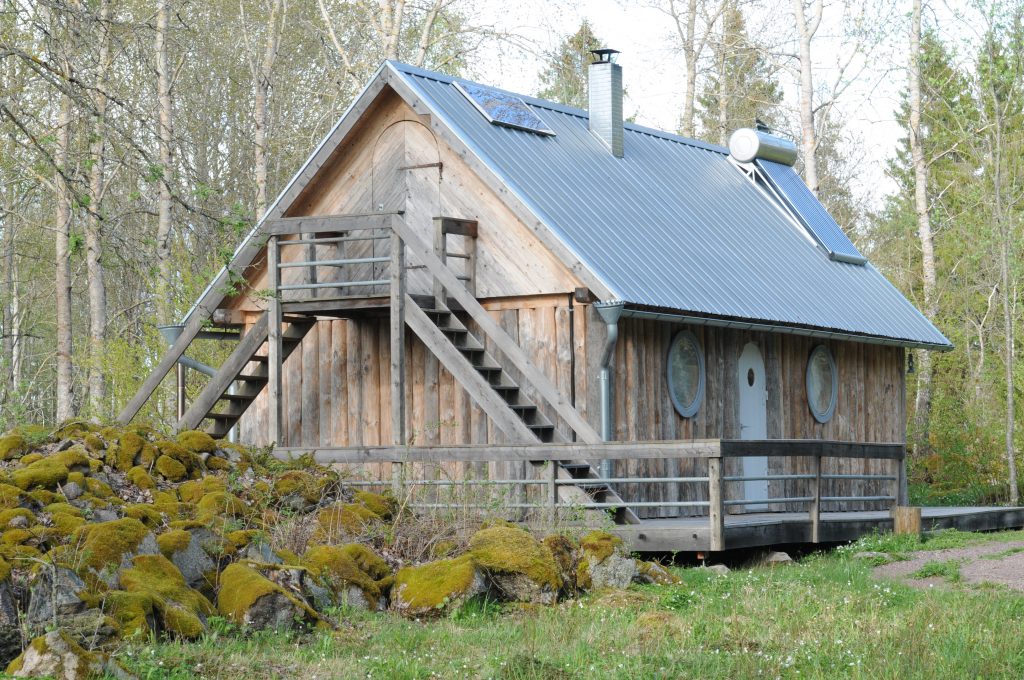 Storstugan
Storstugan means "big hut" which really is an exaggeration as it is rather small. In the living room is a large fireplace. It serves dinner seating up to 16 people.  It is located in the middle of the wood hermitage and is a copy of a small 1700–century timbercroft from Östergötland. We believe there must have been a house (just like this one?) placed on this exact spot long time ago.
Linda's privy
Every house in Sjögetorp has its own story – so does this privy, built by two passersby German hiking journeymen: Linda, carpentry and Maxi who is a potter.
First, they dug up the clay from the pond, mixed it with straw and made their own air dried bricks. Linda built a small traditional (german) timber-framed house and signed it finally with a heart shaped lime leaf instead of the traditional heart :)
It is a urine separated toilet.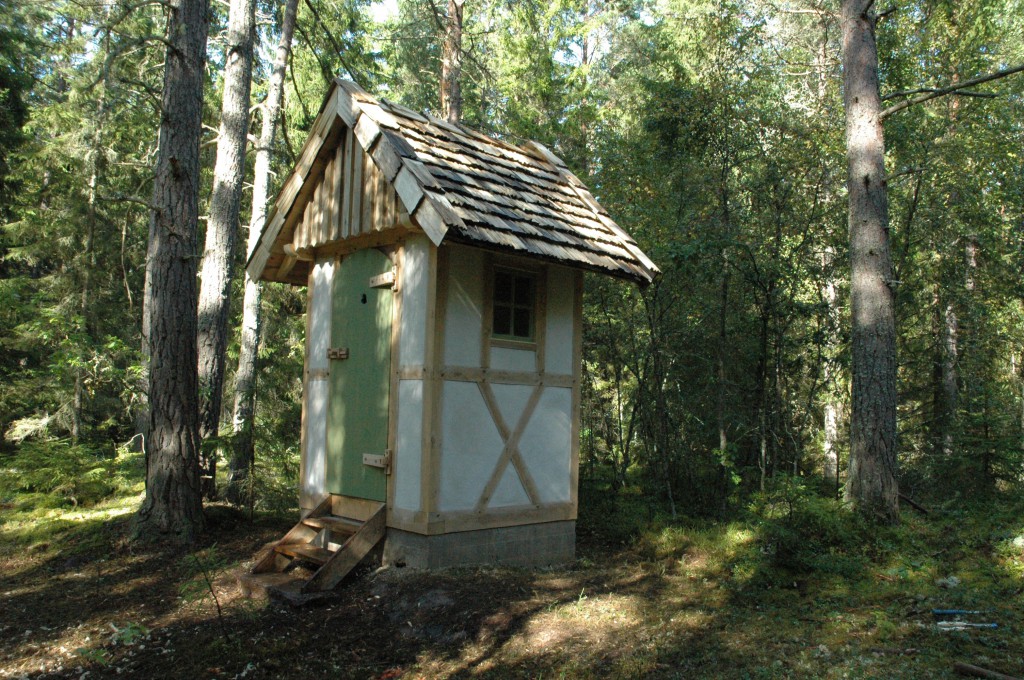 Tin Castle
While the other cottages are clustered 500m from the farm house up in the forest, the tin castle is located down at the lake, looking like a cut crystal with its faceted roof.
This our room for breakfast, meetings and a lot more. Here we have access to electricity, wifi, internet and data projector. 
Our main source of heat here is a large organic masonry stove in the middle of the room. The shape of the windows are inspired by the angles of rock crystal.