guided tours & workshops  2023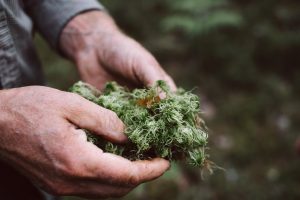 nature bath: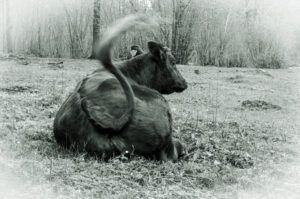 a guided tour to paradise:
workshops by wildcraftedhome:
saturdays 
29/04- 15/09
time:
11.00-12.30
price: 300,– 
3/6 2023
time:
10.00 -17.00
price: 1500,- 
thursdays
29/06- 05/08
time:
11.00-12.30
price: 300,- 
Look deep into nature, and you will understand everything better.
Albert Einstein
In the past, the farm was used to provide the farmer's family with meat, grain, firewood and other goods. Small scale farming and self-sustainability led to both continuity and variation. Biodiversity became a by-product of the farm's management that was not even thought about.
Today, life looks very different. Most people who live on a farm work with something completely different and don't have neither time nor know how and capacity to take care of their land. Therefore one of the major problems and the result of the changed management of our farms is the loss of biodiversity by cutting down forests of long continuity, while the open lands grow back.
Today, we must consciously manage the farm according to certain principles that mimic ancient management methods in order to achieve and preserve a rich nature.
We at Urnatur are passionate about conveying how you can do it – and why it's so important – and because it's fun!
We hope and believe you get more out of your stay attending our courses, workshops and guided tours, .
Hope we can spread our knowledge, motivation and fascination – Hope YOU will come :)
nature bath
During a forest bath, you take in nature with all your senses.
In our "nature bath" I want to combine knowledge and a larger context with a sensual experience and concluding reflection for a holistic experience in time and space.
During each nature bath you meet one new plant! (ok – at some occasions maybe more…) 
First I want to tell you about the herb or tree. What significance did it have for the farm and the farmer? How was it used? I will talk about everything between heaven and earth – from ancient medicine to climate benefit…
Finally we take the time to get to know the plant more in depth and finish with a reflection over a cup of herbal tea.
Depending on which plant we will meet, a short or slightly longer walk will be included. Bring good shoes and clothes for being out in the woods and fields. Mainly in Swedish but we translate as much as possible if needed :)
your guide: Ulrika Krynitz
No previous knowledge required.
date: Saturdays 
29. april- 15. september
time: 11.00-12.30
price: 300,- 
guided tour to paradise
You don't get a beautiful cultural landscape for free.
There is an enormous amount of time and hard work behind it. Daily care, wear and tear, year after year is the recipe. But you will be rewarded: Meadows with flowers and butterflies of all colors and chirping birds, beautiful forests with abundant mushrooms and your own little hidden places that only you know about.
At Urnatur, we produce biodiversity. Join us on this walk and we'll tell you how you can create your paradise at your home on your farm.
We will walk about 2-4 km along both path and roadless terrain. Bring good shoes and clothes. Mainly in Swedish but we translate as much as possible if needed :)
your guide: Ulrika Krynitz or Håkan Strotz
No previous knowledge required.
date:
thursdays
29/06- 05/08
tid: 11.00-12.30
price: 300,-

bark – a forgotten resource
Bark is rarely thought of as a resource today. And even less as a delicacy. Yet it has been so important! However, the bark has received a stamp of foul-tasting emergency food during famine periods.
But now it gets its revenge. This is going to be a bit of a gathering of geeks. We will show how to make super tasty and healthy bark flour from pine bark and then bake bark bread together. We end the day with coffee/tea and bark bread – fika.
You bring your own lunch.

with: Ulrika Krynitz and/or Håkan Strotz
No previous knowledge required.
date: 3/6 2023
time: 10.00 -17.00
price: 1500,- 
Courses, workshops & guided tours
You can book our workshops and guided tours with or without accommodation.
But of course we recommend you to also book accommodation so that you really get the most out of your time at Urnatur – because living in a small, simple cabin in the forest is like half of the story…
Miscellaneous
Bring comfortable, casual, durable warm clothes to be in the forest with. Rain clothes to pull over. We are outdoors most of the time. Good shoes for bad weather. Seat pad if you have, notepad…
Our courses and retreats are conducted in both English and Swedish if we have foreign participants. The guided tours will be mainly in Swedish. 
Unless otherwise stated, the courses are adapted for adults. Please contact us before you book if you want to bring children and double check with us.
meeting point: 
Urnatur's parking lot if nothing else is said. Be in time :)